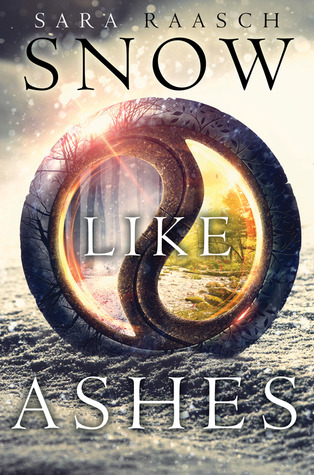 Published: October 14, 2014
Publisher: Balzer + Bray
Series: Snow Like Ashes #1
Acquired: Paperback
A heartbroken girl. A fierce warrior. A hero in the making.
Sixteen years ago the Kingdom of Winter was conquered and its citizens enslaved, leaving them without magic or a monarch. Now, the Winterians' only hope for freedom is the eight survivors who managed to escape, and who have been waiting for the opportunity to steal back Winter's magic and rebuild the kingdom ever since.
Orphaned as an infant during Winter's defeat, Meira has lived her whole life as a refugee, raised by the Winterians' general, Sir. Training to be a warrior—and desperately in love with her best friend, and future king, Mather — she would do anything to help her kingdom rise to power again.
So when scouts discover the location of the ancient locket that can restore Winter's magic, Meira decides to go after it herself. Finally, she's scaling towers, fighting enemy soldiers, and serving her kingdom just as she's always dreamed she would. But the mission doesn't go as planned, and Meira soon finds herself thrust into a world of evil magic and dangerous politics – and ultimately comes to realize that her destiny is not, never has been, her own.
For a debut novel, Sara Raasch did a fantastic job with Snow Like Ashes.
Since Winter fell into the hands of Angra, King of Spring, Meira and seven other Winterians have scaled Primoria for the other half of Winter's magical conduit in the hopes of defeating Angra and restoring Winter back.
The lore about the Royal Conduit, items that hold the magic in Primoria, is pretty confusing at first but then as the story drew on, I understood it better. There are eight kingdoms in Primoria, four Seasons and four Rhythms. I'm a fan of high fantasy novels and this one captured my attention. It was beautiful.
The storytelling was set in a moderate pace which makes this book perfect for newbie high fantasy readers out there. The characters are very unique. They can stand alone on their own, especially Meira. She was, for me, the most real out of everyone. I felt her emotion. I felt her need to save Winter, her determination to prove herself to others without having to sacrifice her identity.
I'm very excited to read the sequel, Ice Like Fire, which is out now. The preview of the second book is very, very intriguing. I can't wait.
Sara Raasch has known she was destined for bookish things since the age of five, when her friends had a lemonade stand and she tagged along to sell her hand-drawn picture books too. Not much has changed since then — her friends still cock concerned eyebrows when she attempts to draw things and her enthusiasm for the written word still drives her to extreme measures. Her debut YA fantasy, SNOW LIKE ASHES, the first in a trilogy, came out October 14, 2014 from Balzer + Bray. It does not feature her hand-drawn pictures.
Goodreads || Twitter || Website